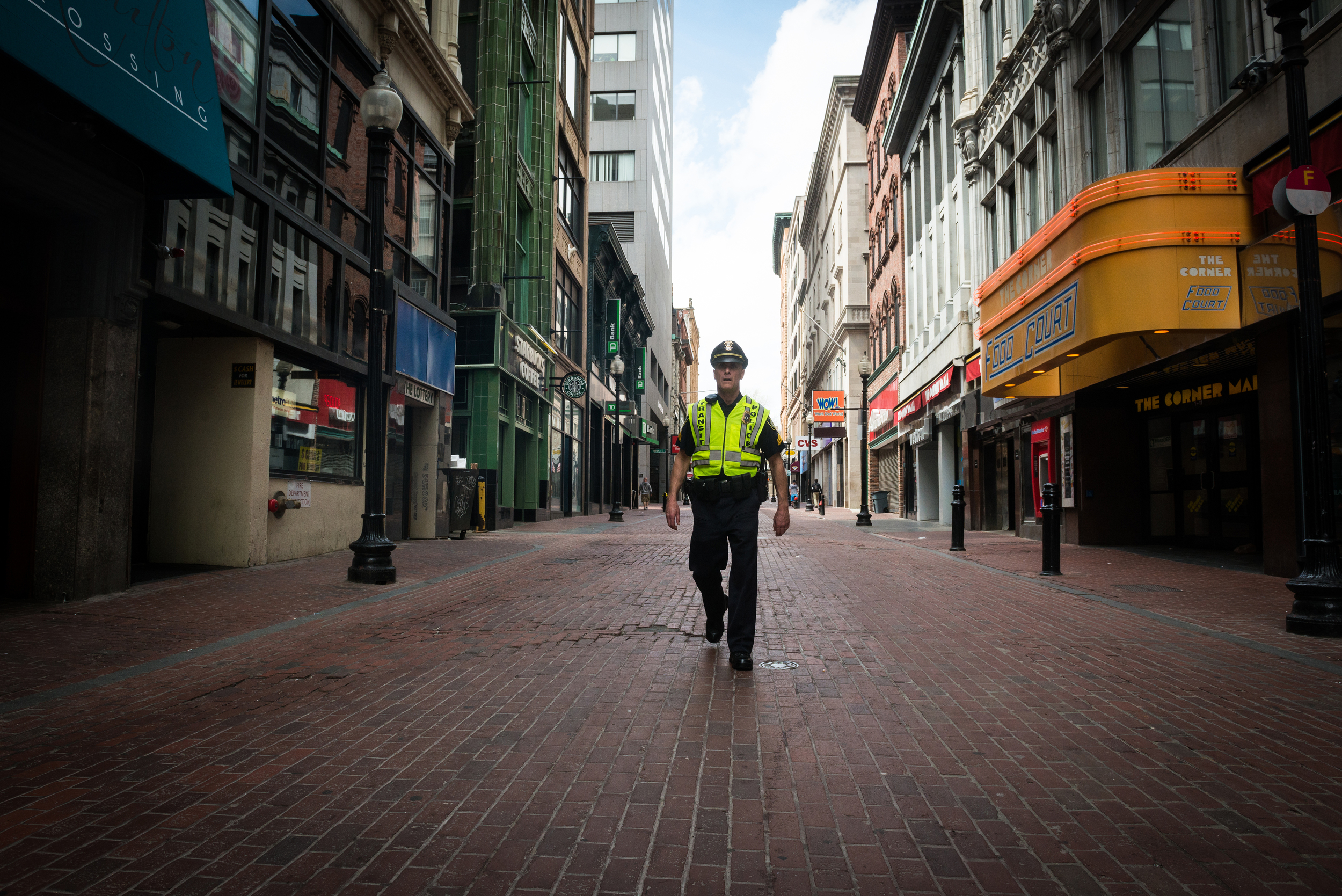 The story behind the book
"I know the Boston Marathon. I have been photographing it every year since 2006. First just taking in the sights as a curious photography school student, then it became my job to be there. Working for a local newspaper, I was tasked with walking around the course and finish line areas documenting what I saw. I eventually made my way onto the actual course as I began working with a company that photographs all of the runners as they run by. I've seen just about the entire course. In the few years leading up to 2013 I was on Boylston Street, near the finish line, and finally made my way up on the bridge taking photos of the runners as they crossed the finish line. The pure joy on their faces as they crossed so was amazing to see, some even kissed that beautiful yellow and blue stripe beneath their beaten feet. I was able to watch my cousin and my high school basketball coach cross the finish line from the bridge, which was inspiring to say the least! I know the Boston Marathon.
In the days before Marathon Monday 2013 I realized that I was not scheduled to work the Marathon like I always had been, seeming like a mistake, I brought it up in conversation with my boss and he said "I don't know why you're not scheduled, we could use you though, you'll be right by the finish line again as usual, do you want to work?" At the time there was no good reason for me to decline my boss's offer; I brought it up to him after all..."Why did I say no?" After working the marathon for six straight years, randomly that year I consciously decided to not be there. My mother always says that everything happens for a reason.
Marathon Monday came and the news broke, knowing that I was supposed to be right there at that very moment gave me this feeling I've never had before, the photojournalist in me was kicking myself because I could have been right there with my camera already in my hands. I had this deep feeling of regret. You have to understand that only a photojournalist can experience that feeling, I can't find the words to define it. I honestly had a photographic hole in my heart. Four days later on Friday, April 19th when the city was essentially shutdown and all the news cameras were focused on the events in Cambridge and Watertown, I took my camera to heart of Boston to capture this beautiful city of ours.
If you ask me why I went into the city that day despite the danger in the air, my most honest answer would be because people told me that I could not and should not do it, but a very close second reason is because I am deeply connected to this city and I was presented with the opportunity to interact with it in a way that very few people have ever had the chance to."
- Josh London